Save your back!
Broadforks are a tool that have been used in gardening for a long time and are experiencing a revival with todays market gardeners. The broadfork allows for gentle tillage of soils with minimal physical effort. Lean back on the fork and let gravity do the work.

These forks are made with thick walled steel, have solid welds and come with Ash hardwood handles.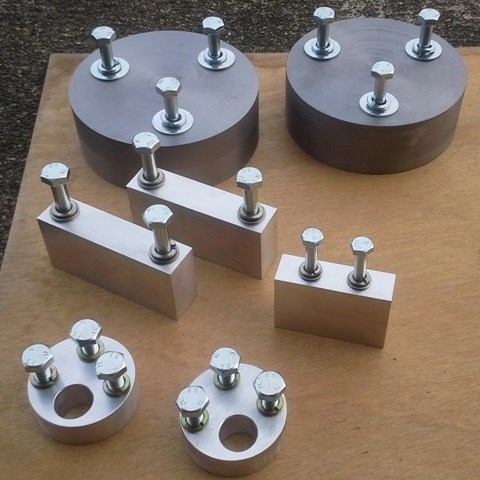 Off Roadin'!
This is a 2" lift kit for the Delica L400. The front ball joint spacer is tapered to maintain proper wheel camber. All spacers are made of aluminum for corrosion resistance and low shipping rates. The kit includes all the necessary bolts and washers in an automotive grade plated steel.

I've had this kit installed on my Delica for 3 years and it adds a noticeable amount of clearance and allows you to fit larger tires on the vehicle...

Peace of mind on your next logging road excursion!